EOX moves beyond with you. It is digitally connected so you can leverage our evolving digital services. It's delivered today with hardware to support future developments, even those as complex as artificial intelligence and machine learning. From infotainment to premium maintenance, EOX can meet the needs of your building as they evolve.
IN-CAR SENSORS
QUIET OPERATION
AUTO-LEVELING
2-WAY CHAT
24/7 REMOTE MONITORING
MULTIMEDIA SCREEN
A SCREEN THAT MAKES
ALL THE DIFFERENCE
From our phones to televisions, we're used to vivid and dynamic content. Why should our elevators be any different?
Every EOX comes standard with an in-car multimedia display that provides infotainment by combining animated travel information with the latest news and weather forecasts.
70 YEARS OF GERMAN ENGINEERING.
ASSEMBLED IN NORTH AMERICA.
Fifty Percent Faster Manufacturing
Staged and Loaded to Consolidate Shipping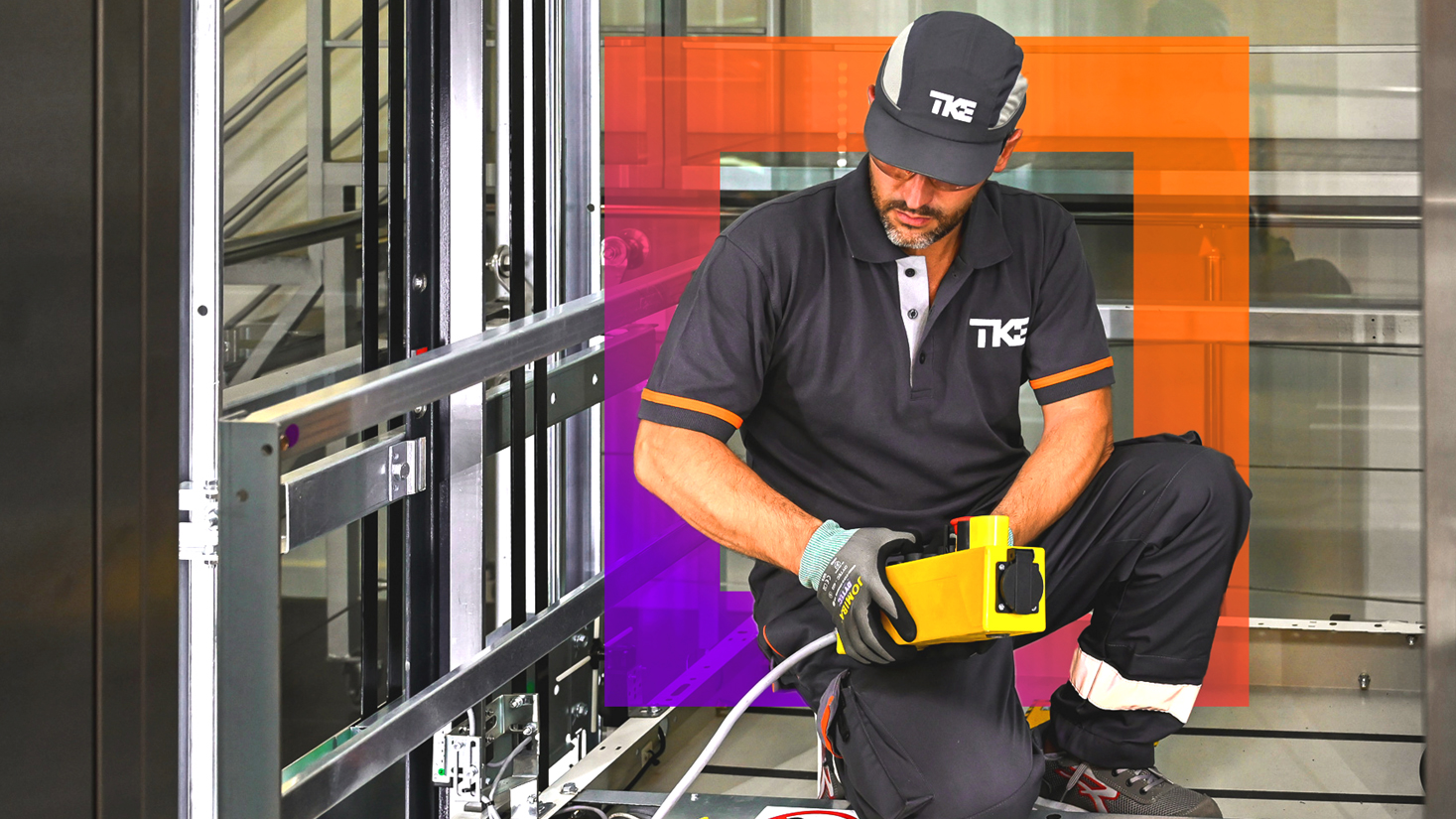 TEAM UP WITH THE MOST TRUSTED BRAND
IN ELEVATOR INNOVATION
When you partner with TKE, you'll enjoy the support from the largest network of elevator technicians in North America.
Over 9,000 technicians in North America
Preventative Maintenance Alerts
Insight into Future Updates and Innovation