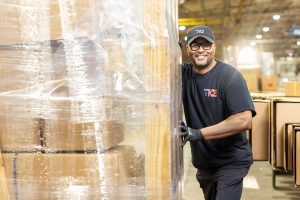 EOX's smart manufacturing keeps your projects on time, on budget
Developers and general contractors know that every second counts on a construction project. Each day of delay in the opening of a new school, hospital or any commercial building can add up to thousands of dollars in lost revenue or penalties.
When developing EOX, our engineers put just as much time into considering the features and benefits to end-users and architects as they did to general contractors and installers. By designing the product to be manufactured, assembled, crated and shipped in the most efficient manner, critical hours can be saved on installation, enabling projects to finish on time and on budget.
First and foremost, the product will be built in Byhalia, Miss. By assembling the product here in the U.S., and optimizing supply chains, manufacturing lead times will be reduced by up to 50% from previous products. As an ISO 14001-certified company with commitments to use 100% renewable electricity, EOX will be made be made with the smallest carbon footprint possible.
Once the product is manufactured and assembled, it will be crated and sequentially packaged for the efficient loading and unloading of trucks upon delivery. Crated assemblies of the product will be numbered for easy identification and properly staged on the jobsite. Attention to detail of how the product will arrive at the job site is critical to timely installations.
As Steve Jobs once said, "The broader one's understanding of the human experience, the better design we will have." By listening to our stakeholders and understanding the significant time constraints that challenge developers, general contractors and installers, we have developed a product fit for the modern world. It is truly a work of art inside, outside and even before it arrives on the job site.